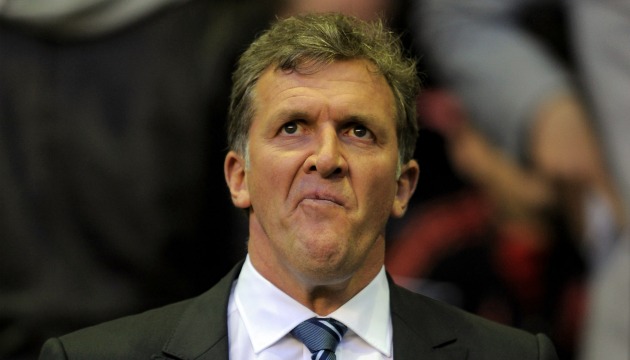 By Evan Brunell

Manchester City chief executive Garry Cook resigned his position following revelations he mocked a player's cancer-afflicted mother.
Man City, who is one of England's best football (known as soccer in America) teams, is currently embroiled in a contract dispute with defender Nedum Onuoha. The 24-year-old's mother acts as Onuoha's agent, but she is currently battling cancer. In an e-mail to Cook, the mother, Dr. Anthonia Onuoha, assured Cook that, despite being "ravaged with cancer," she would continue to serve as her son's agent.
Cook then fired back a response, apparently intended for the team's administrator, Brian Marwood. In it, he poked fun at Dr. Onuoha.
"Ravaged with it!!...I don't know how you sleep at night. You used to be such a nice man when I worked with you at Nike. G," the message reportedly reads in part, according to
the BBC
.
Upon seeing the e-mail. Dr. Onuoha told
the Sun
that "the worst day of my life, even worse than being diagnosed with cancer."
Cook denied sending the e-mail, saying his account was hacked. He later apologized to Dr. Onuoha, confirming the e-mail had never made it to Marwood, and that an employee was being disciplined. However, after Man City found "foundation" to the allegations that Cook sent the e-mail, he resigned.
Dr. Onuoha explained further her reaction to seeing the e-mail:
"When I opened my emails and saw the message, it was the worst day of my life, even worse than being diagnosed with cancer."

"I couldn't understand how anybody could behave like that. I just cried and cried for hours. I'm critically ill and at that point I was undergoing chemotherapy.

"I was just so shocked but I couldn't tell Nedum or any of my family because I didn't know how they would react."

Dr Onuoha said she replied to Cook the following day, writing: "Thanks very much for your insightful email."

She told the Sun: "The illness I have is very stressful, I'm having chemotherapy and radiotherapy, including having radiotherapy on my brain and this year has been traumatic. I didn't want anybody adding to my stress but that is what they've done.

"The feeling of humiliation still persists. Now I just want the FA and the Premier League to see what's happened and to take the appropriate action. Treating people like this is completely abominable."